News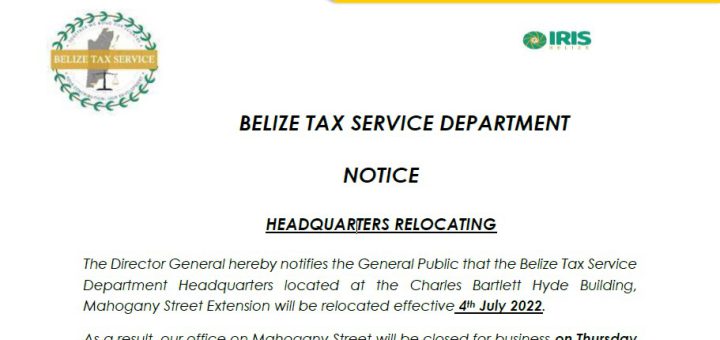 The Director General hereby notifies the General Public that the Belize Tax Service Department Headquarters located at the Charles Bartlett Hyde Building, Mahogany Street Extension will be relocated effective 4th July 2022.
As a result, our office on Mahogany Street will be closed for business on Thursday 30th June and Friday 1st July 2022. Regular business will resume on Monday 4th July 2022 at 8:00am.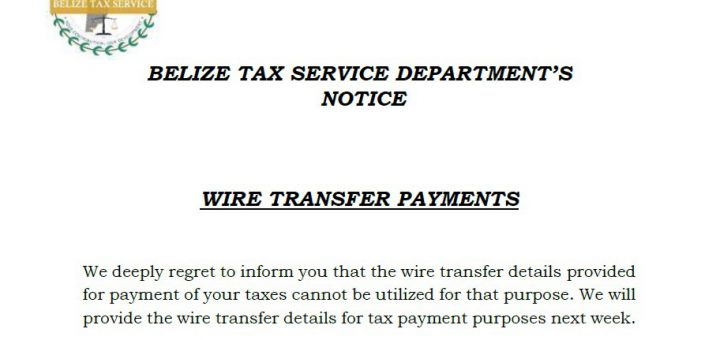 We deeply regret to inform you that the wire transfer details provided for payment of your taxes cannot be utilized for that purpose. We will provide the wire transfer details for tax payment purposes next week.
There will be no penalties or interest charged on late payments that were made because of this error.
We apologize for any inconvenience this may have caused as we work to rectify this issue.