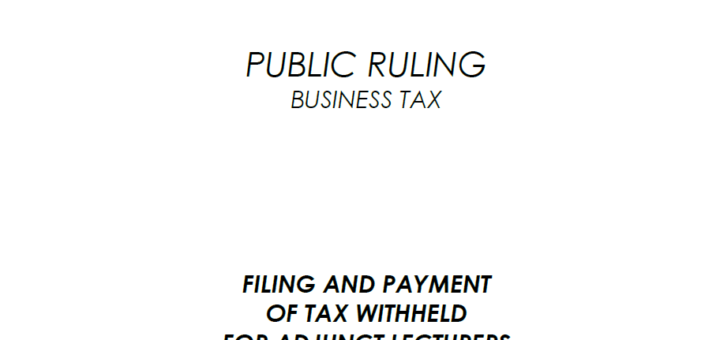 1.0 OBJECTIVE
1.1 The objective of this public ruling is to set out the Director General's interpretation of the application of specific provisions of the Income and Business Tax Act ("IBTA") to the transaction specified below.
1.2 The purpose is to achieve consistency in the administration of tax legislation and to provide guidance to the public and officers of the Belize Tax Service Department ("BTSD").
1.3 This public ruling is made pursuant to Section 9 of the Tax Administration and Procedure Act, ("TAPA") and is binding on the Director General until revoked. This public ruling is not binding on the taxpayers.